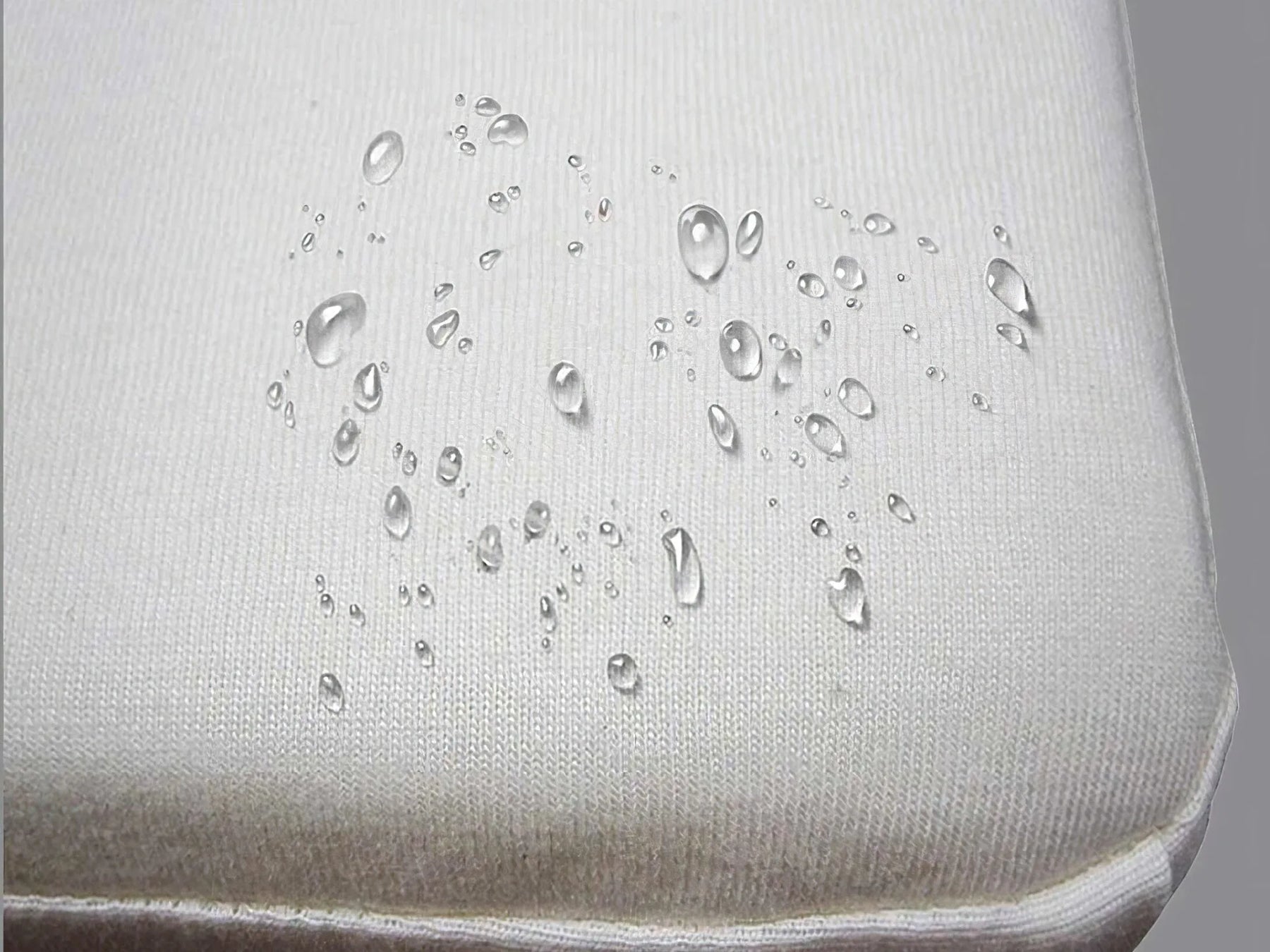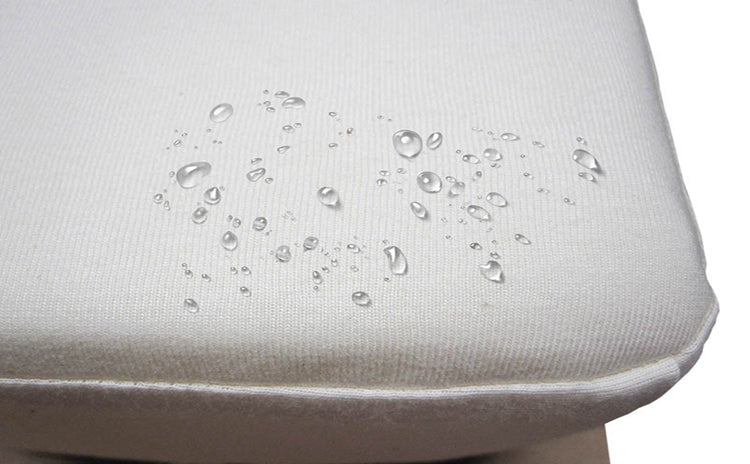 Stumptown Organic Cotton Mattress Protector

Investing in a high-quality mattress is a decision that promises countless nights of luxurious rest. Ensure that your significant investment stays pristine with our Organic Cotton Waterproof Mattress Protector. Designed primarily to safeguard your brand-new, quality mattress, it effectively extends its longevity, ensuring it remains spotless and free from dust over time.
Ergonomically designed as a soft, stretch jersey fitted sheet, it promises a snug embrace around your mattress, with elastics running along the entire perimeter. Whether you have a standard size or an expansive one, our protector comfortably fits mattresses up to 14″ thick.
The protector's exterior boasts GOTS Certified 100% organic cotton, ensuring an inviting, breathable surface to sleep on. Beneath this layer, a polyurethane lining stands guard, acting as a semi-permeable waterproof shield. Whether it's accidental spills, body sweat, or daily wear, this barrier is your mattress's reliable sentinel. Additionally, it fortifies your sleeping environment against pesky dust mites and allergens, which can trigger symptoms like congestion, eye irritation, and even asthma.
Features:
Optimizes breathability for a cool sleep
Effectively repels dust mites and allergens
Shields against sweat, stains, and unexpected spills
Tailored fit ensures the protector stays in place
Hassle-free upkeep – machine-washable
Specifications:
Brand: 45th Street Bedding
Materials: Exterior of 100% GOTS Certified Organic stretch jersey cotton; Interior with a waterproof polyurethane barrier
Universal compatibility – tailored to dress any mattress up to 14 inches thick
Certification:
Adheres to the Global Organic Textile Standard (GOTS)
Care Instructions: To maintain its premium quality, machine wash cold on a delicate cycle, preferably with a mild, eco-friendly detergent. Either tumble dry without heat or let it naturally air dry. Protect your prized possession, sleep soundly, and ensure your mattress remains as impeccable as the day you bought it.