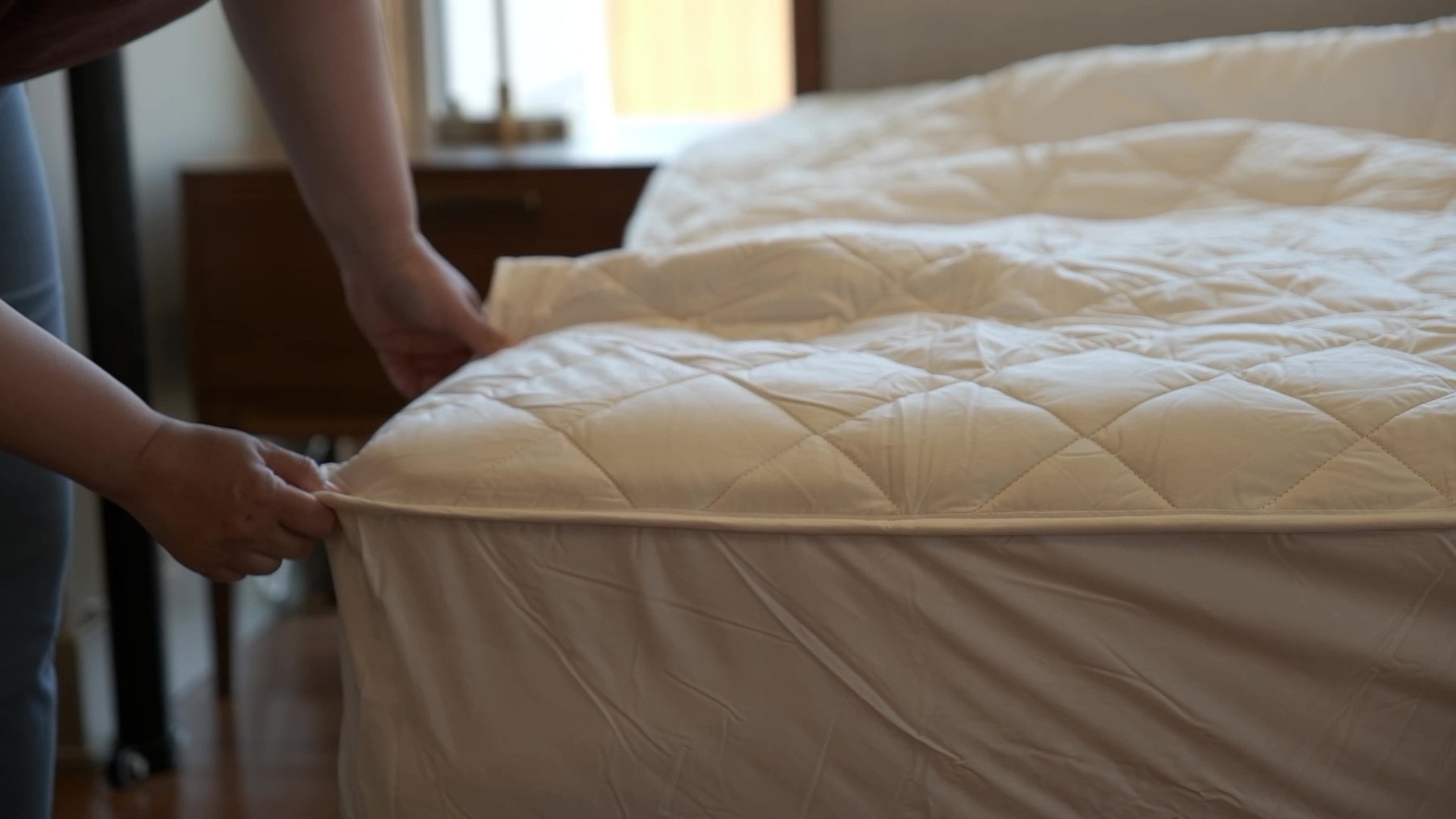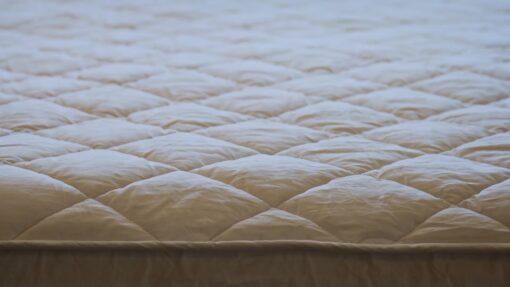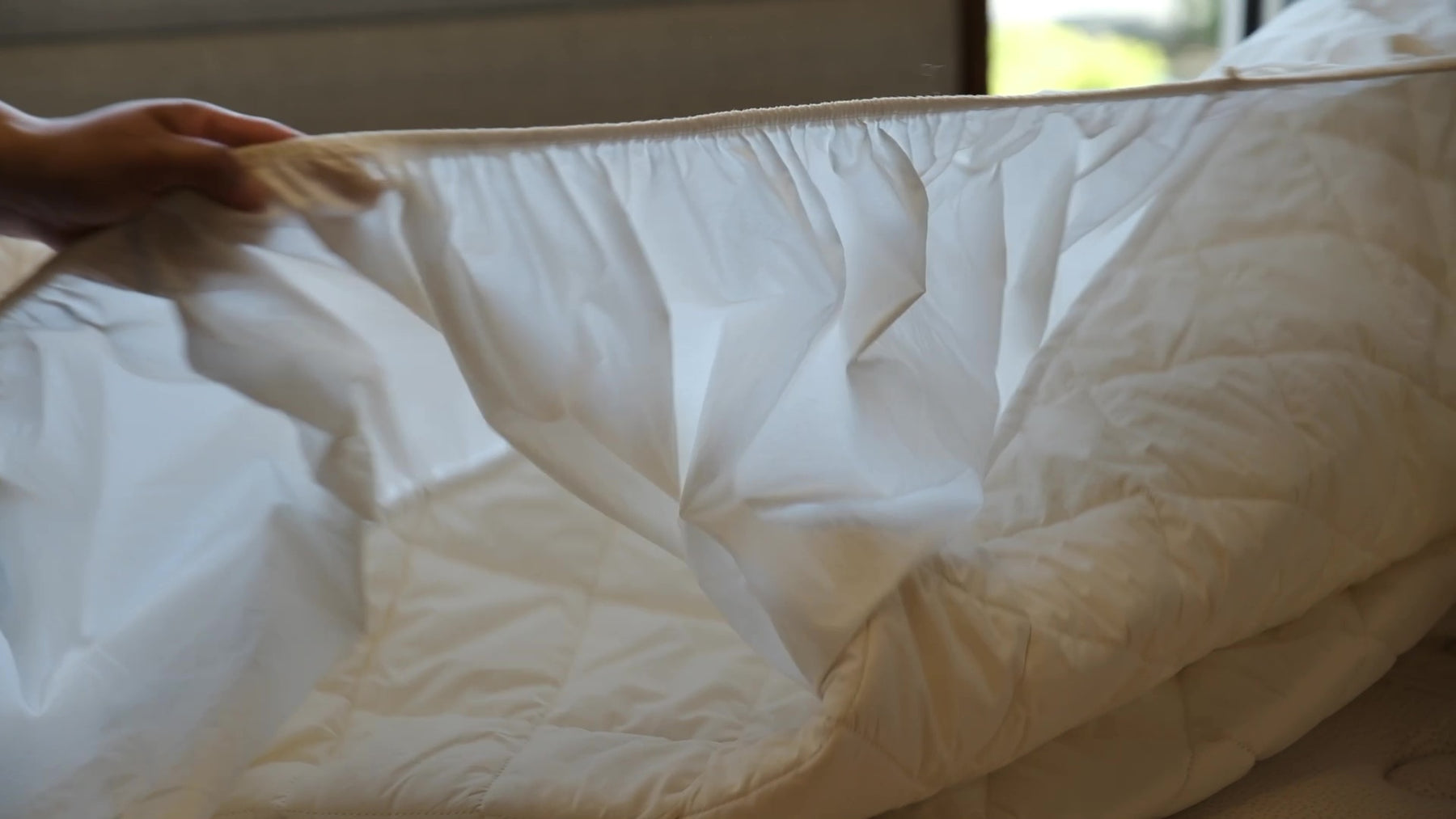 Stumptown Wool Mattress Pad

Temperature regulation is vital for a peaceful night's rest. Our Washable Wool Mattress Pad stands as one of our most reliable products to ensure your body remains at a balanced temperature throughout the night. It's fascinating to learn that the average person can perspire up to a pint or more every night. Such moisture can greatly influence your sleep, making you feel too hot or uncomfortably clammy. Wool's inherent ability to efficiently wick away and absorb moisture positions it as an optimal choice for bedding. It has the capacity to retain up to a third of its weight in water without feeling damp. With wool, perspiration during sleep is efficiently drawn away from the skin, preventing temperature fluctuations.
Encased in 100% Cotton on both sides and filled with 100% Belgian Lambswool on the inside, the Washable Wool Mattress Pad offers a breathable and moisture-free sleeping atmosphere, ensuring undisturbed slumber. It also boasts deep corner pockets and a full-perimeter elastic to guarantee a snug, smooth surface.
It's worth noting that our Washable Wool Mattress Pad is designed to arrive oversized, allowing it to 'shrink to fit' after one or two wash cycles. For those interested in extending similar protection to their pillows, our top-selling Washable Wool Pillow Cover is an excellent addition.
Features:
Shields mattress from perspiration
Moisture-wicking & temperature-regulating capabilities
Secure fit with deep corner pockets
Machine-washable
Specifications:
Outer: 100% Cotton (made in China) 
Fill: 100% Belgian Lambswool
Cotton skirt with a finished elastic edge
Suitable for mattresses up to 18″ thick
Care Instructions: Gently machine wash in cold water, ideally with a mild, eco-friendly detergent. Tumble dry on a low-to-no heat setting.
For those curious about the treatment of our wool, our products utilize wool filling that has undergone a hydrogen peroxide bath to remove the scales from the wool, retaining its natural moisture-wicking attributes. This ensures a clean, low-maintenance product without the need for bleach or altering the wool's natural state.